So after a few days suffering from a cold I'm more or less back on my feet, and I guess it is about time that I show some pictures of the PSC PzIV's that I posted about recently.

The pack contains 5 sprues as the one below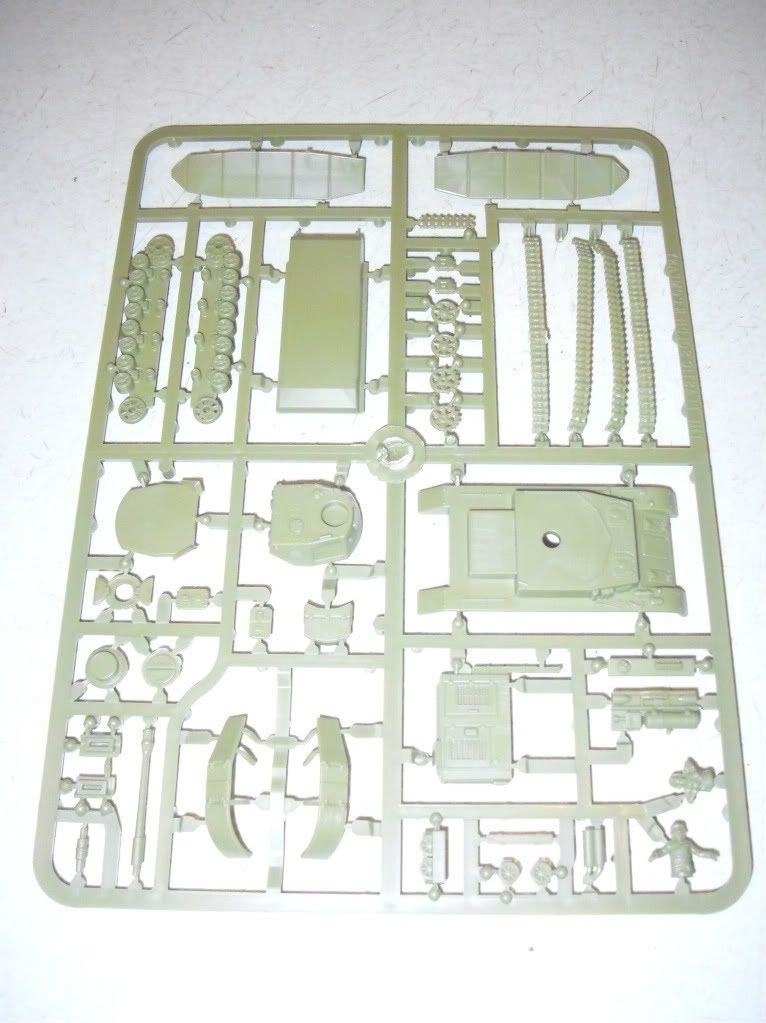 Each sprue contains enough parts for 1 tank with the possibility for 4 variations. These are the Panzer IV ausf. F1, F2, G and H (ausf. H is the variant with Schürtzen).
The tank is quite easy to assemble and a full assembly of the ausf. F2 took approx 15 mins, and here is the result.
I am quite confident that I'll be getting more of these for some WWII gaming.